Innovation News
Galp empowers young innovators at Apps for Good 9th Edition
The 9th edition of Apps for Good is concluded. The event, hosted at Pavilhão do Conhecimento in Lisbon, was evidence to the creativity and dedication of young students and teachers in Portugal.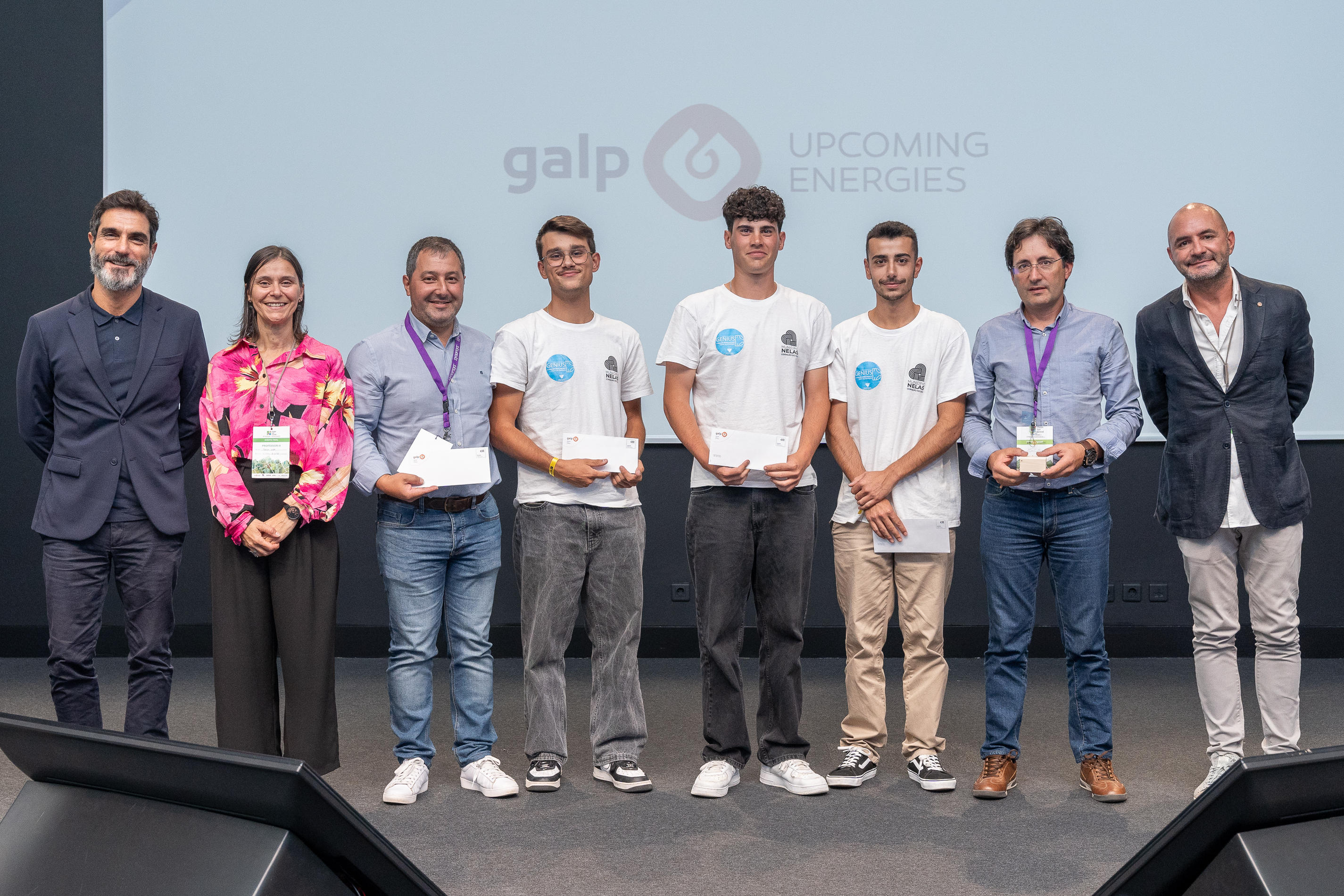 On September 25th, Pavilhão do Conhecimento came alive for the end of Apps for Good 9th Edition.
Starting with two exciting "Pitch Moments", participants presented their finalist solutions. These projects were designed to tackle pressing global issues and contribute to the achievement of the UN's Sustainable Development Goals. What followed and was a highlight of the event, was the "Marketplace", where all technological projects developed by students and teachers were showcased to the public. 
In the closing session of the event, the highly anticipated awards were presented. The "Climate & Energy Award", supported by Galp, is dedicated to solutions that encourage environmental sustainability and offer disruptive energy proposals. It was presented by Sandra Aparício, Head of Social Impact, and the winners were PowerPool solution, developed by students from Escola Secundária Adolfo Portela de Águeda. Manuel Andrade, Head of Open Innovation, presented the 1st place of secondary and the winner was Genius – Smart Diaper (Escola Secundária de Nelas) - A solution based on the creation of a smart diaper for bedridden people, in order to improve the patient's quality of life and comfort, with continuous monitoring and measurement of humidity/ph/ levels temperature, detecting when the diaper needs to be changed.
The Apps for Good program gathered projects from across the country, with the primary objective of solving social problems. Through the Regional Meetings in the North, Central-South, Madeira, and Azores, this initiative brought together 25 finalist teams. Among them, 22 teams from "line 1.0" participated in the competition for the first time, while three teams from "line 2.0" competed once again, either with the same or new innovative solutions.

As Apps for Good continues to evolve and expand, it remains a testament to the power of innovation and education, with the vital support of partners like Galp, in driving positive change and transforming young minds into proactive problem solvers.