Innovation News
The main partner of Hunger4Innovation in Madrid is Galp
Hunger4Innovation is a Spanish event that aims to attract young talents willing to participate in real corporate challenges.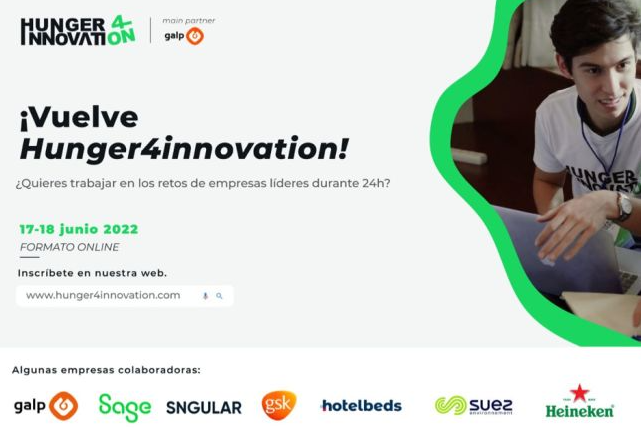 The 8th edition of Hunger4Inovation took place between the 17 and 18 of June. During 24 hours, teams from Spain worked non-stop on challenges proposed by selected partners. 
The event gathered 150 Spanish students, that were divided into five different teams, all competing for €3,000 in prizes. Six challenges were in place, developed by six companies.
Galp Upcoming Energies was the main partner for this open innovation event, and presented a challenge about how to foster the social acceptance of renewable energies in local communities.
Manuel Andrade, Head of Open Innovation at Galp, explained in a small interview how technology, talent, and innovation are crucial elements to accelerate the energy transition.