Innovation News
Upcoming Energies Summit enhances collaboration in Galp Spain
The event on February 23 had two round tables and culminated in the signing of a public-private partnership, within the scope of open innovation, between Galp and Startup Alcobendas.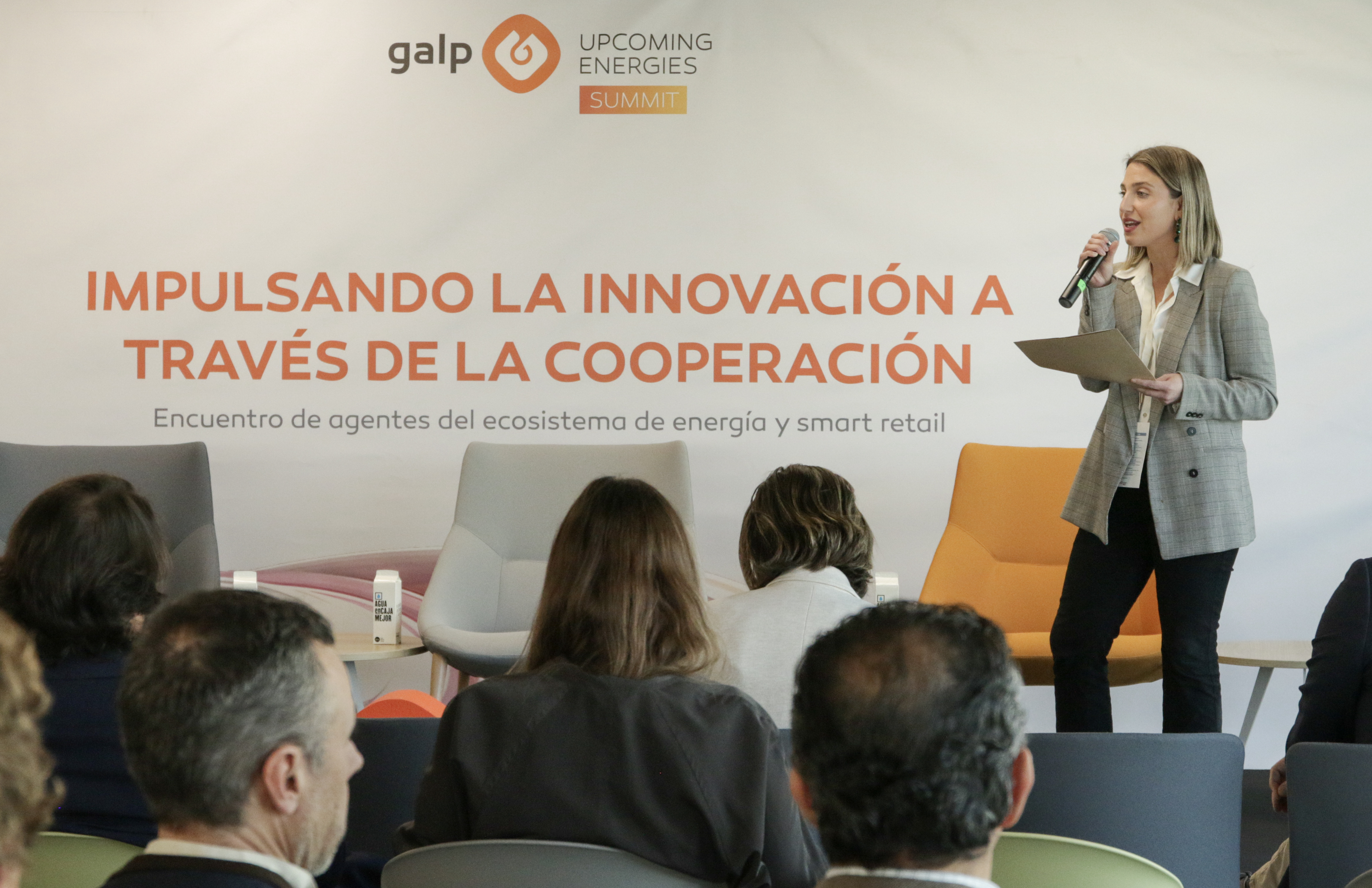 The energy transition requires innovation to facilitate and accelerate the process of decarbonizing the economy. It is the only path that promotes the development of disruptive solutions, essential to build new smart and sustainable energy models. A path that we have addressed at the Upcoming Energies Summit by Galp, at Galp Spain headquarters, with a focus on Innovation in the energy transition and Smart Retail, which has had the participation of key agents of the innovation ecosystem.
Manuel Andrade, Head of Open Innovation at Galp, has moderated the first panel discussion "Innovation in the energy transition", together with Álvaro Sagrario, Director of Risk Control and Management and Technical Area of Sacyr, Yolanda Moratilla, president of Energy committee and RRNN of IIE, Jon Asín, Co-founder & CEO at BeePlanet and Federico Álvarez, Senior Manager at BMW Ibérica. A debate that has focused on the importance of promoting both the public-private collaboration axis, as well as collaboration between large companies and startups, to accelerate innovation, gain scale, speed, and efficiency. In addition to investing on the principle of technological neutrality.
The second table, moderated by João Diogo Marques da Silva, Country Manager of Galp Spain and Head of B2C, included the participation of Luis Palacios, Director of Systems Engineering at Cisco, Santi Ristol, Director Mobile Competence Center Wordline, Marlene Rodrigues, Key Account Manager Iberia SES – Imagotag and Álvaro Merín, Director of Product, R+D+i and Marketing ISTOBAL Group. The commitment to innovation and smart retail is key to improving the customer experience, increasing efficiency and profitability, adapting to e-commerce, promoting sustainability and being more competitive.
During the closing ceremony of the event, chaired by Roberto Fraile, Alcobendas City Councilor for Innovation, Digital Transformation and Economic Development, and Ana Casaca, Global Director of Innovation at Galp, Galp signed a public-private partnership agreement with Startup Alcobendas, for its Open Innovation Platform, Plataforma de Innovación Abierta - API, focused on the development of innovation and entrepreneurship in the city of Alcobendas.