Innovation News
Innovation at Rio Oil & Gas
From 26 to 29 September, Galp was present at the Rio Oil and Gas, one of the biggest events in the industry.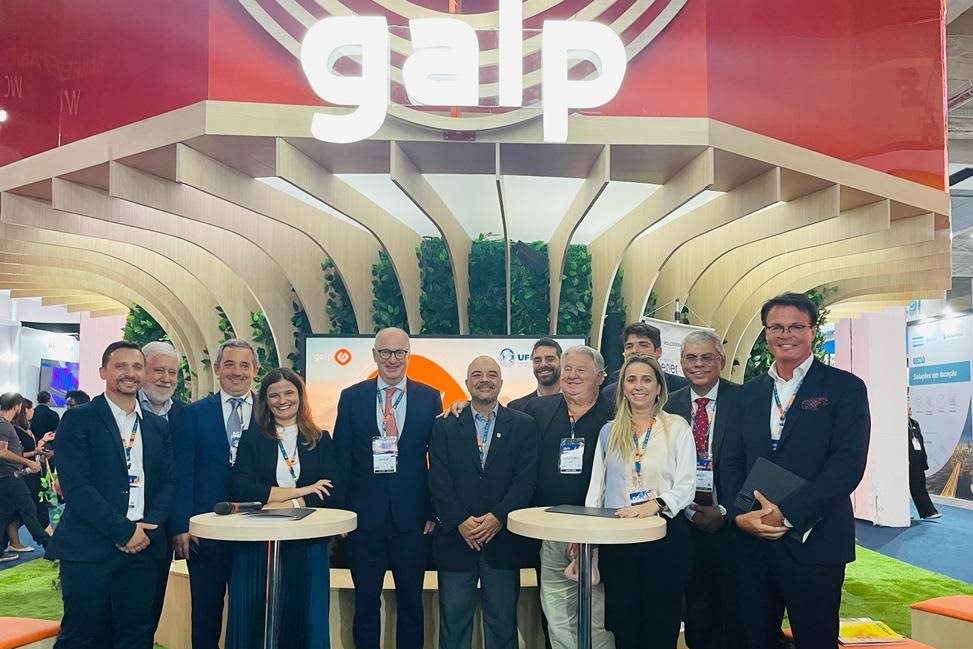 As the third largest oil and gas producer in Brazil, Galp is leading the way to energy transition and towards a more sustainable future.  
Becoming a carbon-neutral energy company is our goal by 2050, and we have been transforming our presence in Brazil in line with this objective. An important step is the increase of our participation in natural gas distribution, an essential fuel for the energy security necessary for economic development in the transition process, as it is a more stable and flexible energy source for times when renewable energies are scarce. 
At Galp's booth on Rio Oil & Gas, attendees were invited to an immersive VR Experience on the innovation process of Carbon Capture, an initiative of the Production & Operations Innovation Center in partnership with the co-lab NET4CO2.  
Manuel Andrade, Head of Open Innovation, was part of two roundtables:  
"Open Innovation: young people's turn" at Young Summit, with Petrobras, Enel, Equinor, and Bolder 
"Innovation Programs for the O&G Sector in Brazil" at Arena do Futuro with his Open Innovation peers from Petrobras, Shell, Equinor, Total and Repsol Sinopec.  
Additionally, an MoU was signed with our long-term academic partner UFRJ which aims to strengthen and deepen the already existing cooperation ties between both organizations in the fields of scientific research and technological innovation. 
The protocol also provides for the creation of a Centre of Excellence for Advanced Synthetic Fuels - CECSA which has two main objectives:  
Develop and consolidate capabilities and technical skills in the analytical and industrial processes associated with the development and production of new generation fuels that are more sustainable and energy efficient;

Search for solutions that contribute to the reduction of CO2 emissions in fuel production processes through the incorporation of green raw materials and the development of methodologies for carbon capture for use and/or permanent storage. 
 
During the four days of the event, we also invited several local partners to our Galp booth to present the Innovation projects we are working on together in Brazil.