Innovation News
Galp's pilots highlighted at Mobility City in Spain
On the 20th of February, Galp made its debut at Mobility City (the first museum on international mobility), where it is displaying its pilots with the startups Swobbee and Omniflow.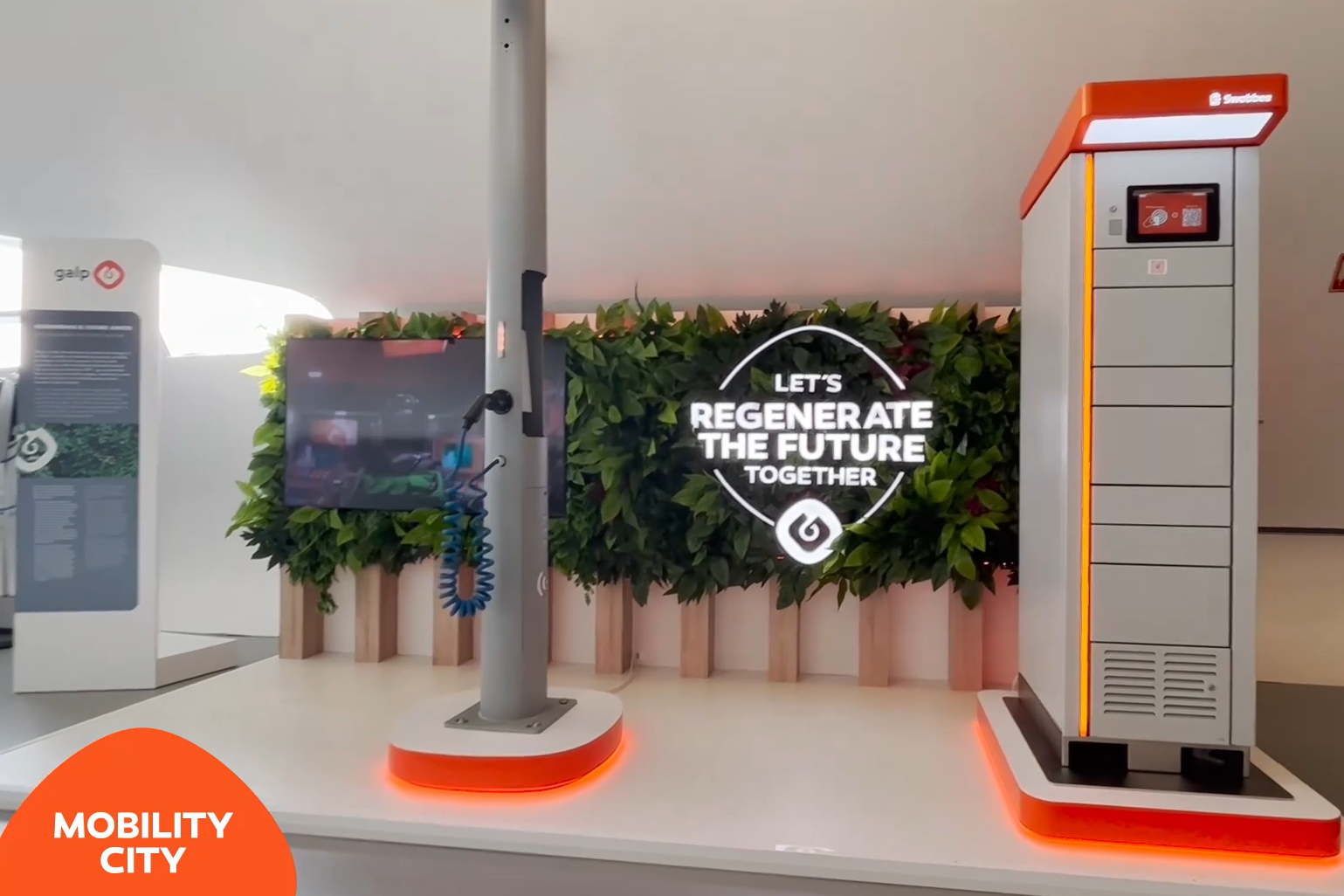 Mobility City is an initiative of the Ibercaja Foundation with the support of the Government of Aragon, with the objective of placing Zaragoza and Aragon at the forefront of new mobility and transforming associated sectors. The project was materialized with the creation of the first Technological Museum of Mobility in the 21st century, which was inaugurated by King Felipe VI on the 20th of February in Zaragoza.
Galp, as one of the 50 initiative's collaborating entities, was present in the opening event with João Diogo Marques da Silva, Country Manager at Galp Spain and Head B2C, and Ignacio de Prada Marín, Multienergy & Mobility Business Development at Galp, who went there to tour the space with His Majesty King Felipe VI, the Minister of Industry, Trade and Tourism, the Government of Aragon, and the Ibercaja Foundation, alongside the other entities' representatives.
During the day, Galp had the opportunity to present two innovative pilots. One of them is a pioneering project to swap electric bicycle batteries with the startup Swobbee, with battery swapping stations being tested in Portugal and Spain. The other one is being developed with the startup Omniflow and aims to test their Smart Pole, a smart lamp post which will hopefully allow service providers at street level to share the same infrastructure and costs, hence contributing to the development of smart cities.
Galp's presence at the Mobility City ultimately highlights its commitment to innovation and climate neutrality.