Innovation News
Galp on the Race to Net Zero at The Business Booster
This year, Galp was the main sponsor of The Business Booster (TBB), InnoEnergy's annual event in sustainable energy innovation.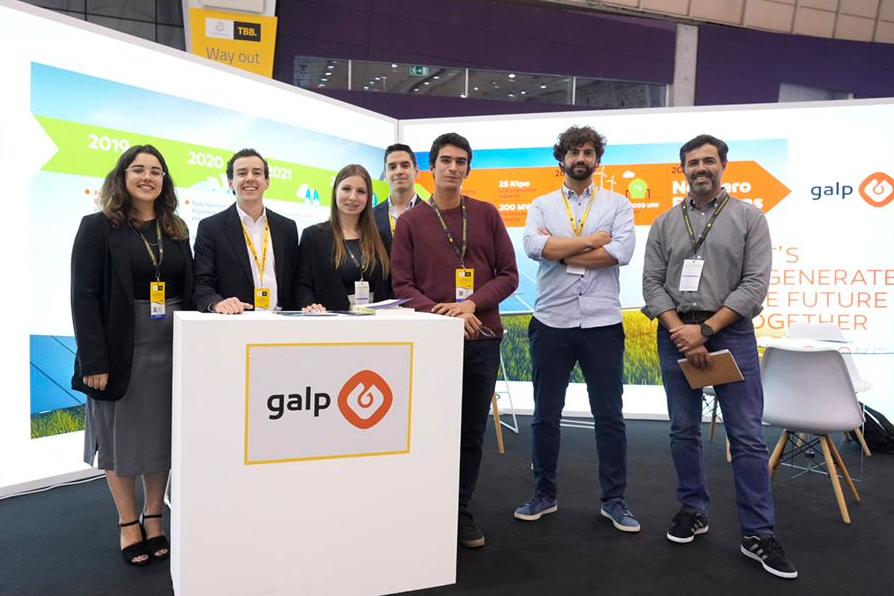 During the 28 and 29 of September, FIL received over 150 startups and 1200 attendees. These two days, which were filled with innovation, pitching, and networking, allowed the Galp Business Units to get to know innovative solutions that can lead them toward a more sustainable energy ecosystem.  
It is not possible to win the Race to Net Zero alone. The desire to collaborate was clear as it registered 6000 B2B meeting requests and 3680 B2B meetings accepted.  
But it did not stop there. To present Galp to the startups, Pedro Gouveia, Commercial Innovation Lead, and Joel Lopez, Corporate Venture Capital Associate, joined the Reverse Pitch stage. Lee Hodder, Director of Strategy & Chief Sustainability Officer, was part of the Fireside Chat with Galp, Cepsa, and OMV Petroleum about the role of oil & gas companies on the road to net zero, while Diogo Almeida, Head of Hydrogen Business Development, was a speaker on the session "Decarbonizing hard to abate industries and heavy-duty transport with green hydrogen." TBB Startup Competition final also counted with a Galp judge, Renato Braz, Head of Corporate Venture Capital.  
In 2023, The Business Booster will move from Lisbon to Amsterdam.