Innovation News
Galp Partners with CONNECT Program to Boost Internationalization of Portuguese Tech companies
A session regarding Internationalization took place in Matosinhos, where it was discussed Galp's global journey and its impact on the energy sector.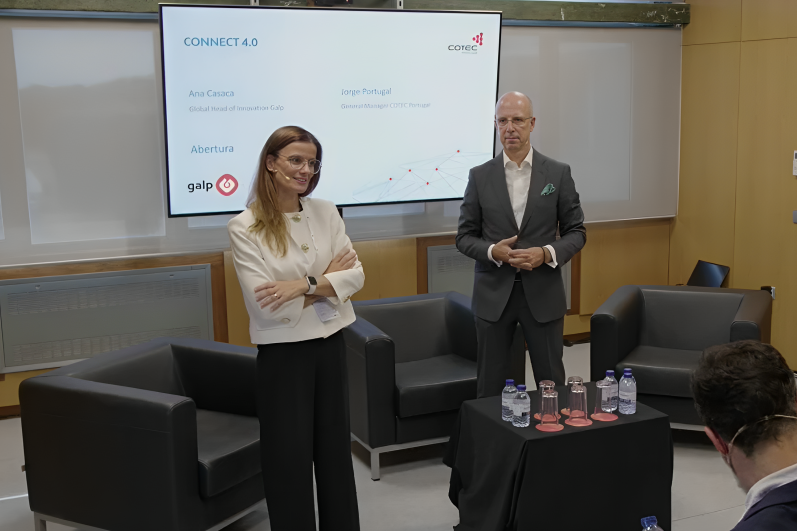 Galp is a driving force in the CONNECT program, a pivotal initiative dedicated to propelling Portuguese tech companies onto the global stage. This ambitious undertaking, powered by Bridgewhat, is set to revolutionize Portugal's tech ecosystem and boost innovation. On October 12th, an insightful session took place at Galp's facilities in Matosinhos to deep dive into internationalization and its importance. 
Ana Casaca, Global Head of Innovation at Galp, opened the session, alongside Jorge Portugal, General Partner at COTEC. This intro set the tone for an engaging discussion on Galp's path to internationalization and how can it transform the landscape of the energy industry.
The roundtable that followed explored a multitude of aspects, including Galp's internationalization strategy and the commitment to achieving a sustainable energy transition. Counting with Adriano Fidalgo (Astrolábio - Orientação e Estilo S.A.) as a moderator, was Manuel Andrade, Head of Open Innovation and Pedro Ruão, Founder & CEO of Omniflow, who shared valuable insights about its partnership and experiences. 
The CONNECT sessions, including the one hosted by Galp, are shaping up to be an invaluable resource for tech companies aiming to expand their global footprint. These sessions provide a platform for sharing insights and fostering collaboration among the key players in Portugal's tech industry.