Innovation News
Fostering innovation in schools with Junior Achievement Portugal
Galp Upcoming Energies sponsored the first prize of the Junior Achievement Portugal (JAP) competition, "A Empresa", considered a best practice by the European Commission.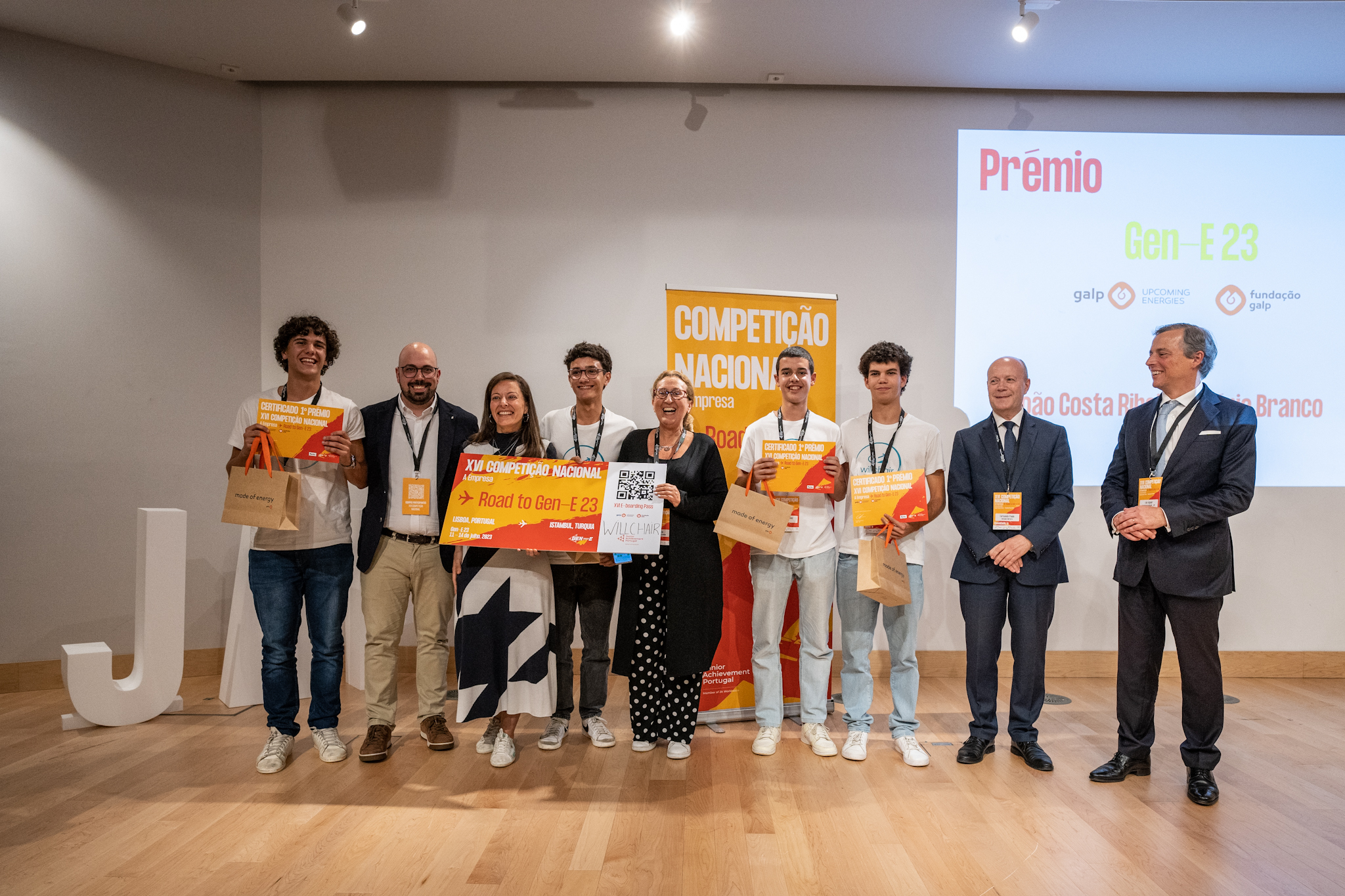 This initiative challenges high school students to create and manage a company during a school year and in a classroom context, combining education with innovation.
From a total of 6000 students and 650 companies, 25 companies reached the final, the result of a full year of work carried out by JAP and all the teachers and students from multiple Portuguese schools and regions.
Together with Galp Foundation, Upcoming Energies delivered the first prize to the winners WillChair, from Colégio Marista de Carcavelos. João Ribeiro, Open Innovation Lead, represented Upcoming Energies at the event.
Previously, the whole team of Upcoming Energies was involved in filtering the applications and evaluating the students' projects. 
A huge thank you to JAP, Porto City Hall, and all the students and teachers.