Innovation News
EcoSummit in Berlin sponsored by Galp
The CVC and Open Innovation teams sponsored EcoSummit in Berlin, a yearly event that aims to accelerate smart green startups in the energy and mobility fields.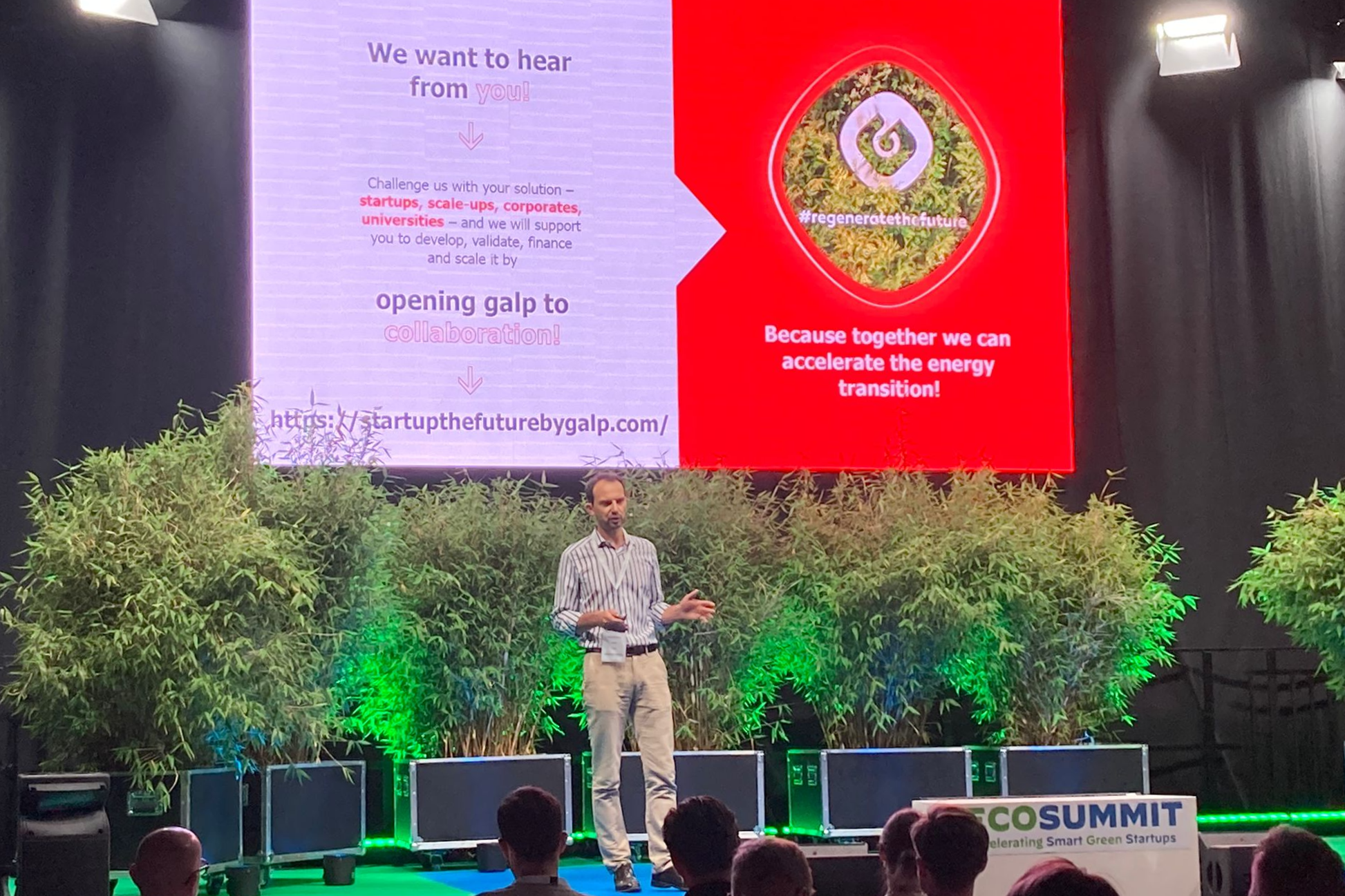 Living in sustainable cities, powered by renewable energies and electric vehicles, is possible. But the investment in green innovation is fundamental.
The 2022 edition of the EcoSummit happened in Berlin, between the 23 and 24 of June, and was sponsored by Galp. Renato Braz (Head of Corporate Venture Capital) did a presentation at the conference about Galp and the company's efforts to regenerate the future.
With 55 sponsors from seventeen countries and 108 speakers, the EcoSummit is the ideal environment to network and arrange meetings, promoting collaboration and co-creation. The event intends to facilitate fundraising for startups, co-investing, corporate venturing, and open innovation.